Set of 6 Black Plank Seat Chairs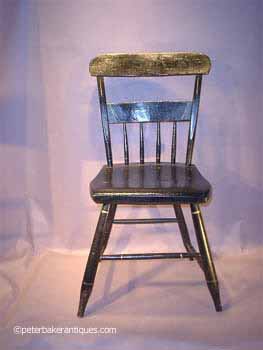 Ca 1860, Quebec

A set of 6 black painted chicken-coop plank seat chairs with yellow pinstripe highlights.

H: 32"; Seat: 17"; D: 15".

Price: $1,600
Price Reduced: $900

Sorry, no detail images are available at this time. Please contact us for further information or specific images.